About Me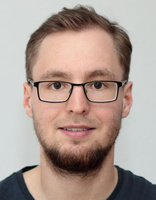 Welcome to my website! My name is Stefan Haller and I was born in 1992 in Germany.
I am happy to join Rabbit AI at the end of 2022. Previously I have been working as a computer scientist researcher at the Computer Vision and Learning Lab of the Ruprecht-Karls-University Heidelberg. My main topics are optimization for machine learning, machine learning in general and computer vision.
Apart from that I am generally interested in computer science topics. I also like hacking and coding. I definitely like and support free and open source software. You might want to check out my GitHub profile, even if I'm not that active.
If you want to get in touch with me, just drop me an e-mail.
Vitae
If you are German speaking, you can find my compiled Curriculum Vitae as PDF.
09/1999 — 07/2011: Städtisches Gymnasium Riesa
10/2011 — 12/2016: Technical University of Dresden, Computer Science (Diploma), main topic: theoretical computer science, computer vision, machine learning
04/2015 — 09/2015: University of Oxford, semester abroad
2015 — 2017: Active Member of AG DSN (Student Network Dresden) and hence providing FTTB-connectivity, maintaining the network and developing software solutions. Positions include board membership and deputy team leader Services.
01/2017 — 08/2017: Technical University of Dresden (Computer Vision Lab Dresden), PhD student and academic employee
09/2017 — 11/2022: Ruprecht-Karls-University of Heidelberg (Computer Vision and Learning Lab), PhD student and academic employee
12/2022 - present: Rabbit AI, Heidelberg
Publications
Conferences
Hobbies
A non-complete list of my hobbies would look like:
Hiking
Biking
Reading
Typography (amateur-ish)
Photography (also amateur-ish)
Running my own services (Web server, Mail server, Jabber server, etc.)